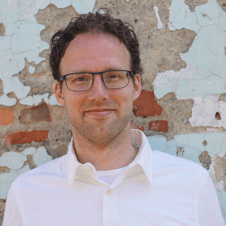 Wilbert de Witte
Consulting & Research
Wilbert will conduct projects as a principal consultant and share his expertise in PBK-modeling of large molecules.
Wilbert is a Pharmacologist with a strong drive to understand complex mechanisms and the models that represent them.
Before joining esqLABS, he worked at Ablynx NV, later Sanofi Ghent, on the preclinical and clinical development of NANOBODY® therapeutics. He developed several PBPK and PBPK-QSP models as well as traditional TMDD and PKPD models for mechanistic analysis of in vitro, in vivo, and clinical data. He accumulated in-depth knowledge on the behavior of large molecules in different modalities and with various target binding characteristics.
Wilbert obtained his Master's degree in Bio-Pharmaceutical Sciences from Leiden University (the Netherlands). For his PhD thesis, he studied the impact of drug-target binding kinetics on in vivo drug action. His PhD research was supervised by Prof. Liesbeth de Lange, Prof. Piet-Hein van der Graaf and Prof. Meindert Danhof at the department of Pharmacology at Leiden University.